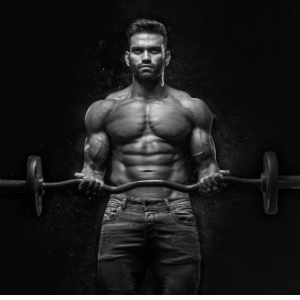 The Daily Burn Workout Review
---
Working out daily can be exhausting and unmotivating, but with the help of the Daily Burn program, you won't feel unmotivated or even exhausted while working out because they will assist you like a friendly trainer to help you set and achieve your body goals anytime soon.
What is Daily Burn? 
So, what is daily burn and their promises? Daily Burn is a subscription or membership-based fitness company that offers video and audio streaming exercises and workout programs directly on the internet and through your gadgets. They have a wide array of selection of activities and workouts that caters to the different needs of different individuals and centers in helping them achieve their desired body goals.
Why do you need Daily Burn? (Importance)
Daily Burn is important because it is a readily available app wherein you can choose from numerous fitness programs. You can explore and try different things. You can join the online community of Daily Burn members, chat, and share with them your goals and aspirations, and the challenges you put yourself into. And you can track your weight and make goals through the friendly user interface that is easy to use, and you can also get comprehensive information about your stats and workout history on the website.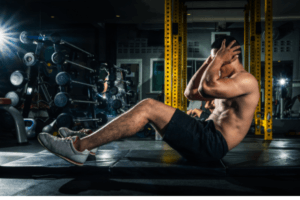 Overview of their offers (What's inside the program)
There are a lot of workout programs on Daily Burn, and you can choose something that suits you. Programs last for a few weeks or more and are based on categories depending on their level, length, duration, equipment, and desired goals.
These are a few of their programs:
10-Minute Tone. In this, workout for ten minutes in order for you to tone everything in your body. You tone your core, arms, legs, and butt. Thus giving you a well-rounded workout.
Barre Harmony. It is a program with different workouts, it incorporates some yoga, Pilates, and dance for a balanced workout.
Bodyweight Beginners. With this workout, you do squats, push-ups, lunges, dumbbell rows, planks, and jumping jacks.
Power Cardio. This is an extensive program for losing weight and is focusing on the abs. Jump squats, jumping lunges, and burpees are done for a high-impact program aiming to transform the body into a toned and chiseled physique.
Summer Abs Challenge. In this program, the challenge is designed to tone,  sculpt, strengthen, tone, and tighten the core or abs
.
Yoga Fundamentals. In this program, you learn the yoga basics and principles  as well as most poses and this creates strength, stability, and stretch.
Whatever program you have chosen, you can also pick from multiple individual workouts to help in your daily activity. You can also add to your workout program the style, pace, equipment needed, level of difficulty, length, and instructor.
Also, there are workouts in audio being offered:
Abs and Core
Meditation
Outdoor Running
Pilates
Strength and Conditioning
Treadmill

What are the benefits of Daily Burn? (Pros)
Daily Burn has an extensive library of different workout audio and video programs equipped to deal with fitness goals. This gives it a fabulous option if you're trying to lose extra pounds, calories, and weight, tone muscles, increase flexibility, obtain strength, and develop endurance. When you pair this program with a healthy, full diet and more physical activity, this is a brilliant way to be well and healthy and reach your desired goals in losing weight. Because Daily Burn is easily available, it is easy to do the program.
What are the downsides of Daily Burn? (Cons) 
Prior to becoming a member of Daily Burn, follow a few disadvantages in mind. Daily Burn is available online, and you need a stable internet connection to avail of the programs.  You cannot download the programs to be used when you are off the internet. They are also not offering individual coaching or training. In this case, it is not good for individuals who need extra motivation and support to assist in the desired goals of losing weight. This is not good for beginners, that need constant feedback on the way they do the routine or program in order to prevent damages, injuries, and sprains. They are mainly centered on fitness and those looking for nutritional consultation should look at other places.
Who needs Daily Burn? (Cite people who would benefit most on Daily Burn) 
Daily Burn is an effective choice for individuals seeking to include more exercises and movements in their daily activities either for losing weight or gaining strength. Almost everyone can join and do the workouts. Because of the numerous selections of programs, you can try and experiment on the different programs to find the correct one for you. If you are on a snug on your budget, you can stream online and join classes every morning. But if you have a health condition, you should try to talk to your physician prior to starting any kind of workout program.
The Final Verdict
Daily Burn gives out a wide selection of workout programs on the internet, which makes it very simple to look for something that performs for you, whatever your aims, skill level, and plans. It is quite pricey but it is a very easy app to use that can help with the goals that you make and you can easily follow your progress in the interface. However, you really need a stable internet connection as it is the requirement for the online classes and workout programs. And there is only a few nutritional advice or tips that are offered and there is no personal training or coaching available as of the moment.
---
Recommended Post For You