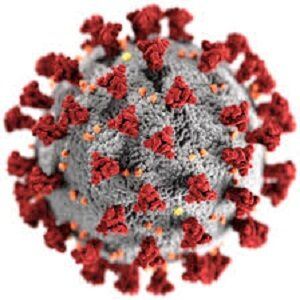 Daily Mail, 05 May 2020 (By: Natalie Rahhal) reported that scientists in Arizona have discovered a peculiar mutation to the coronavirus. After having successfully sequenced the genome of the coronavirus from 382 samples of patients who have been infected with the deadly virus, scientists from the Arizona State University said they have discovered an important mutation in the genome of the virus.
Out of the samples, they saw one from a patient wherein the genome of the virus was missing 81 genetic "letters"  out of the 30,000 of its genetic sequence. Surprisingly, this mirrors the mutation seen in 2003 with the SARS virus which was seen about five months towards the end of the epidemic.
The missing genetic letter of the coronavirus could mean the weakened ability of the virus to attack the immune system of the host. Although this is not yet enough to say we have defeated the virus, the weakening of its capability against the host's natural immunity could mean a greater chance of the patient surviving the infection.
The scientists further said that this mutation of the virus showing a deletion of some of the genetic letters in its genetic sequence is only the first to be discovered. It is expected that more of these mutations will be known elsewhere once genome sequencing widens.
DNA like in human cells, the virus's genetic material is also prone to mutation when they make a copy of themselves in a hurried  process of hijacking the host cell. It is during these mutations that they tend to lose some of the genetic "letters" in their genome.
What is good news is that the coronavirus is highly stable. This would mean it would be easier for scientists to develop a vaccine against it. But of course, up until then it can continue to infect and sicken people. It is contagious and much caution must be observed along with following government rules on social distancing and preventive measures.